FICTIONAL FEATURE MOVIES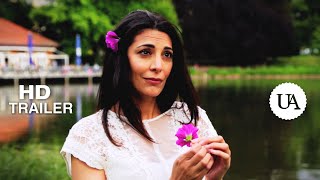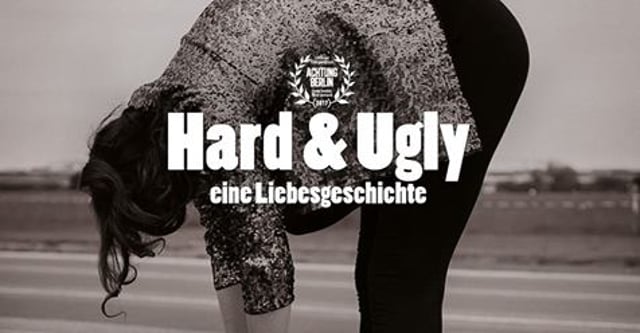 Geschlechterkrise

Geschlechterkrise

modern silent movie, 82 min (2021)

Director

: Malte Wirtz

Camera

: Antje Heidemann // Francisco de la Torre

Production

: Unfiltered Artists UA Filmstudio GmbH

Cast

: Taisiya Schumacher, Keziban Inal, Rostyslav Bome, Frederik von Lüttichau, Manuel Harder, Timo Jacobs, Daniel Christensen, Maximilian Gehrlinger, Freya Kreutzkam and more

Synopsis:

Based on the biblical story of Samson and Delilah but set in modern times. The one with the long hair has got the power – but is also under a dark spell. The power is passed on between men and women together with the hair and causes havoc. It is used metaphorically to symbolizes the gender crisis. Who is going to win? Or isn't there any winner?

Teaser IMDb facebook Spielfilm

Hard & Ugly

Hard & Ugly - Eine Liebesgeschichte

Black Romatic Comedy, 71 min (2017)

Director

: Malte Wirtz

Production

: Unfiltered Artists UA Filmstudio GmbH

Distributor

: Deja-Vu Film

Festival-Agency

: aug&ohr medien

Cast

: Patrick Güldenberg, Kristin Becker, Maximilian Gehrlinger, Nadine Karbacher, Aline Adam, Martin Bergmann, Ria Schindler, Benita Sarah Bailey, Robert Viktor Minich, Daniele Rizzo, Robin Blase and more

Synopsis:

Et works as a fitness coach. When one day, he suddenly gets dismissed from his job, he tries to take his life. At that moment, Carla stands in front of him who has just been left and thrown out of the apartment by her ex-fiancé that day. A city tale with slapstick character about two misfits who search for a right life within the wrong one.

IMDb facebook Festivals:

•

Lichter Filmfest Frankfurt

(2017) – official selection

•

Achtung Berlin Filmfestival

(2017) – selection: section

Berlin Independent

•

North Carolina Film Awards

, USA (2016) – official selection
FICTIONAL SHORT MOVIES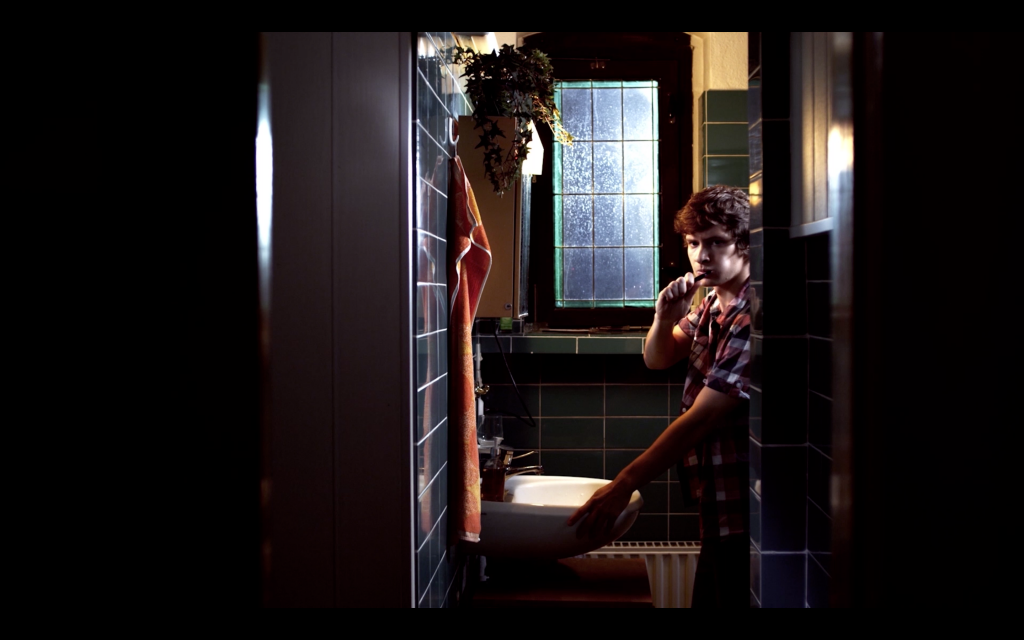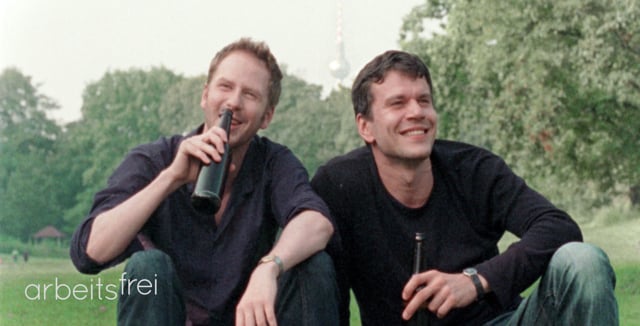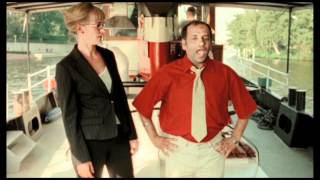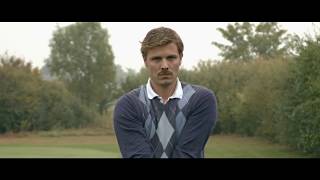 Die Bewusstseinserweiterung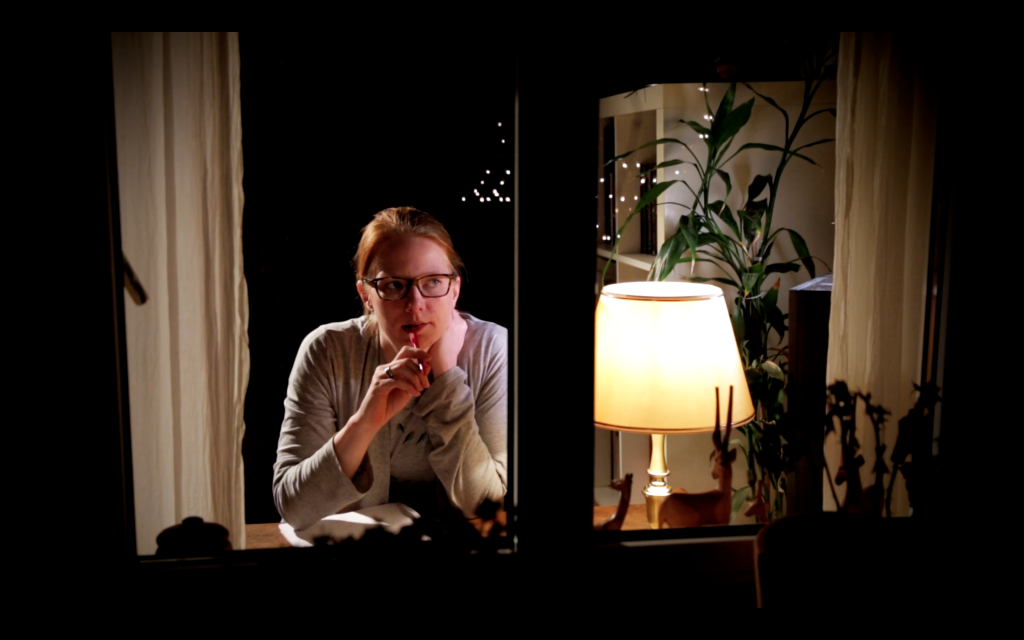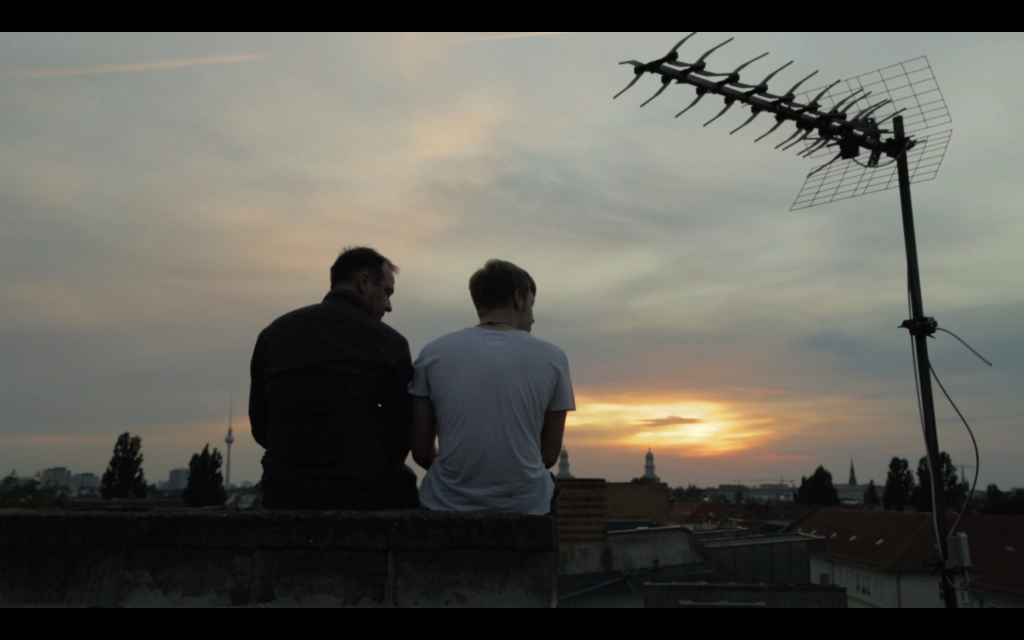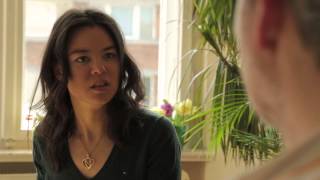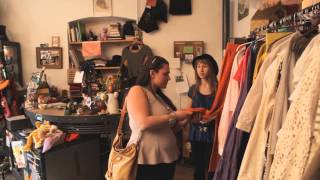 Ich rieche, was du nicht siehst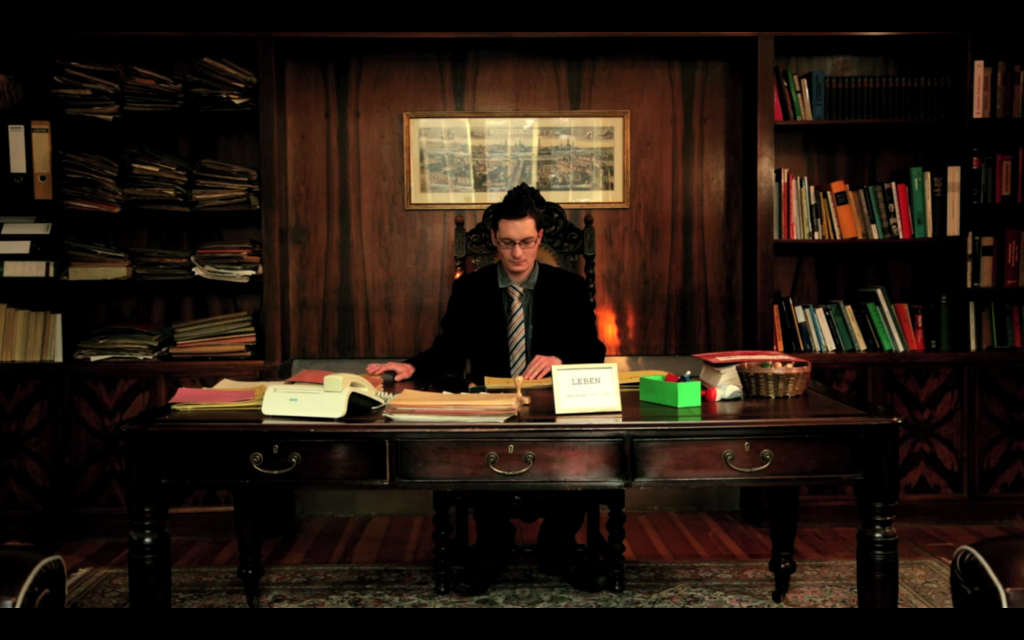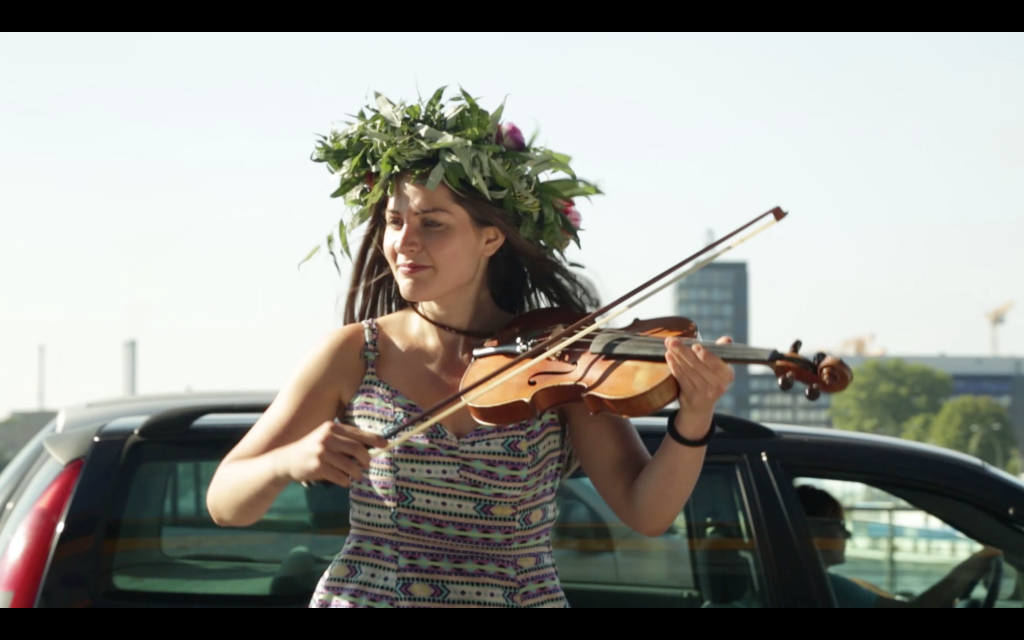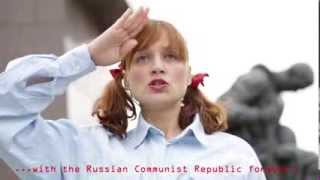 Seebestattung

Coming-of-Age Drama, 14 min (2011)

Director:

Dominik Balkow

Production:

Balkow/Filmakademie Kelle

Cast:

Jan Amazigh Sid, Wencke Synak, Matthias Friedrich

Synopsis:

A pair of siblings are about to go to their dad's funeral and are remembering what may have led up to the tragic circumstances, trying to figure out their part in it.

IMDb facebook Teaser PayPerView-Movie Awards:

•

Corti a Ponte Film Festival, Italy

(2012) - Jury Special Mention Award

Festivals: Die Lange Nacht des Kurzen Films

2012, Open Air Filmfest in Gera – official selection

Also differently cut version "Die Spieldose" produced by Filmakademie Kelle

arbeitsfrei

Drama, 7 min (2011)

Director:

Tristan Gray

Production:

Filmakademie Kelle

Cast:

Hannes Florstedt, Andreas C. Meyer, Martina Ysker, Nadja Laura Mijthab

Synopsis:

A freelance designer has to make the decision whether to keep being broke but doing a job he likes or to take the offer of a safer and better paid job he doesn't like as much and that just came about, because others lost their job.

IMDb facebook Trailer Award:

•

5th Columbia Gorge International Film Festival

WA/USA (2012) - John Basham International Award for Best International Film

Stadtverführung

Gangster-Comedy, 7 min (2011)

Director:

Jörg Behnke

Production:

Filmakademie Kelle

Cast:

Prashant Jaiswal, Katja Götz, Holger Liedtke, Ralf Zillmann

Synopsis:

A little gangster is pretending to be a Berlin city guide to escape the police with his prey on a tourist boat. He is making up stories about sights along the way, while the actual guide has to make up her mind whether she will hand him over to the police or not.

IMDb facebook Festivals:

•

KuFiFe – Kurzfilmfestival der HDM Stuttgart

(2012) – official selection

Die Bewusstseinserweiterung

Scene as funding-trailer for fiction feature "Imbiss an der Mole" - Comedy, 6:40 min (2016)
Director: Roland Wirzbinna
Production: MAHA KARO PICTURES
Cast: Rhon Diels, Harald Geil, Ramon Schlemmbach, Gerhard Skuppin, Bernhard Sprang, Roland Wirzbinna
Synopsis:
Two very different but interrelated groups of guys are crossing each others paths at a gulf course, leading to knock-outs, business talk and picnic rather than proper gulf.

Attention Whore

Comedy, 1:30 min (2016)
Director: Adam Neumann
Production: Unfiltered Artists UA Filmstudio GmbH
Cast: Mareike Dagmar Osenau
Synopsis:
A girl bothered by reckless partyers in the apartment above, is thinking of some unconventional solution to get back her peace.

Festivals:
• Kurzfilmnacht Landesfilmfestival Schwerin (2016) - selection


Ein Kilo Federn

Impro-Drama, 10 min (2014)
Director: Ethan Reitz
Production: Breaking The Cage Produktion
Cast: Sulamith Haase, Silvia Juliane Reichert, Timur Bartels, Jean Denis Römer
Synopsis: A twenty-something has to learn and to accept that the girl he secretly loves, is with someone else. He is saved from doing something very stupid in response from an unusual corner.

Showreel-Scenes "Leben!"

Showreel-Scenes from Psychodrama, 7 min (2014)
Director: Christine Kostropetsch
Production: Kendra Li
Cast: Kendra Li, Stephan Kostropetsch
Synopsis:
A young woman is having an intense conversation with a psychiatrist after a life of health struggles and an attempted suicide, which is leading up to the decision to give up or keep trying.

Ich rieche, was du nicht siehst

Impro-Crime Comdey, 6 min (2014)
Director: Dave Lojek
Production: Apeiron Films
Cast: Angela Jehring, Daniela Wüstner, Doris Ludwig
Synopsis:
A young woman is starting a new job in a second-hand clothes shop, but she is not who she pretends to be. But a clever dog is getting into her way.

Awards:
• Landesfilmfestival Berlin-Brandenburg (2014) - 2nd best Jury Directing Award
Festivals:
• Bundesfilmfestival Schrobenhausen (2015) – official selection


Magdalenas Akte

Drama, 4 min (2014)

Director:

Konrad Bach

Production:

Oliver Theurich Produktion

Cast:

Nancy Dölves, Oliver Theurich

Synopsis:

A young woman is trying to take on her fate and change it for the better, but instead is making it worse.

IMDb facebook Wikipedia Awards:

•

Eurasia International Monthly Film Festival, Russia

(2017) – Best Short (under 15 min)

•

Women's only Film Festival (WOEFF)

(2017) – Honorable Mention

•

12 Months Film Festival

, Romania (2017) - 3rd Place Winner of the Month

•

Hollywood International Moving Pictures Film Festival (HIMPFF)

(2017) - Award of Recognition (Foreign Short)

•

Los Angeles CineFest

(2016) - Best Short Film (Semi-Finalist)

•

Hollywood Screenings Film Festival

(2016) – Best Short Experimental Film (Semi-Finalist)

•

Chandler International Film Festival

(2016) - Best Foreign Short Film

•

Hollywood Boulevard Film Festival

(2016) - Best Producer (Short/Series)

Festivals:

•

Festival des gescheiterten Films - Filme über's Scheitern

(2016) – official selection

Point of View

Mood, 5 min (2013)

Director:

Alexander Timm

Production:

KinoBerlino

Cast:

Ambar de la Horra, Angelo Rinna, Cindy Turmel, Noa, Bernardo Sena, Constantin Ciulin

Synopsis:

A young woman is starting out walking through Berlin in a really bad mood noticing only the worst around her, but then a small incident is changing her perception for the positive and she starts to enjoy herself.

Movie (password: POVKinoBerlino2013)

Tatanja's First Love

Romantic-Dramedy, 6 min (2013)
Director: Tatiana Timkova
Production: KinoBerlino
Cast: Tatiana Timkova
Synopsis:
A young woman is talking about her childhood in Czechoslovakia, how she fell in love with Lenin and what the Velvet Revolution meant to her in a pretty ironic way.

Festivals:
• Clermont-Ferrand Short Film Festival (2014) – official selection
• BuSho – Budapest Short Film Festival (2014) – official selection
• International Short Film Festival Cinema Perpetuum Mobile, Minsk/Belarus (2014) – official selection
• Festival Prototype Video, Paris (2013) – official selection
• Landesfilmfestival Berlin-Brandenburg (2013) – official selection

WEB SERIES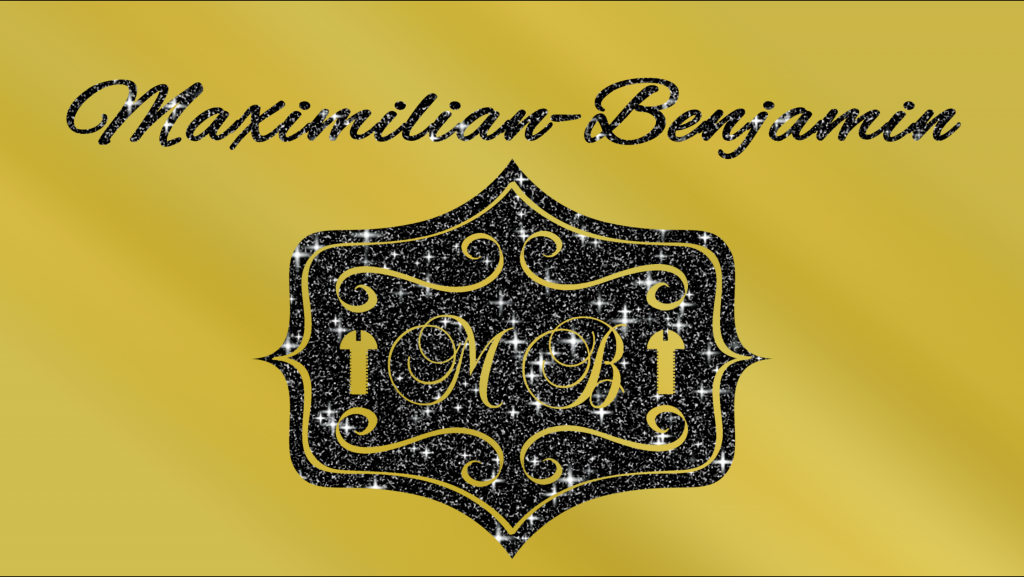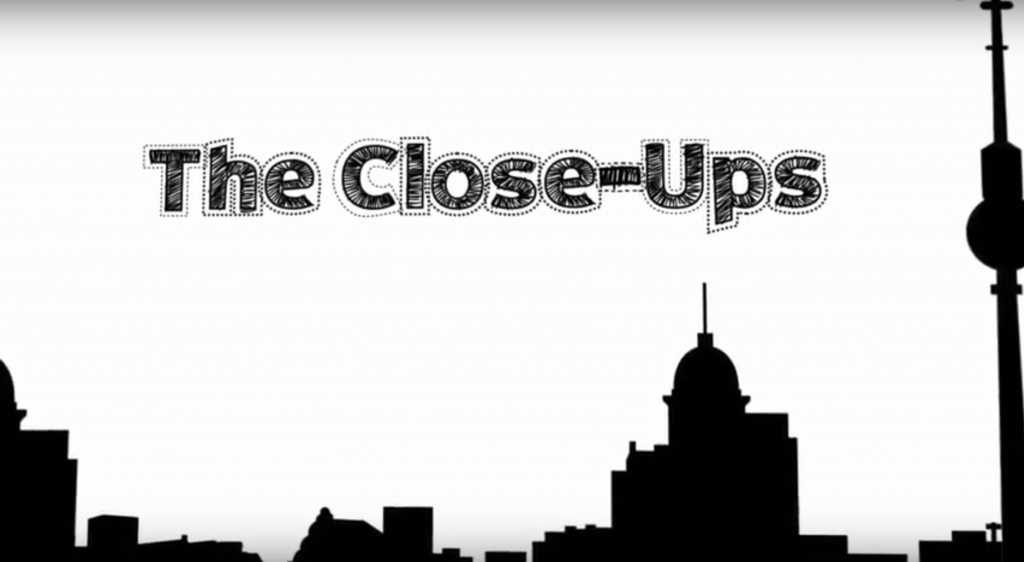 Maxi-Ben's Universe

Web Comedy Series (episode 1-3), 5 min/episode (2018)

Director:

Ira Wedel/Stefan Zimmer

Production:

Z-wie-Zimmer/ver.di Jugend

Main Cast:

Fabian Baecker, Maximilian Gehrlinger

Synopsis:

A black-humoured sitcom to demonstrate how much sense the demands of the ver.di Youth group make and that they are rather too modest than too demanding: The spoiled rich kid Maximilian-Benjamin has to live together in a shared flat with the grounded ver.di-activist Robin due to some unfortunate circumstances. Maxi-Ben never stops to show off and to try and put Robin down. However, most of the time he only manages to make a fool of himself and Robin is usually triumphing over him with his nicer character features.

ver.di Jugend facebook videos ver.di Jugend – Youtube Channel - Maxi-Ben Playlist Link for Video Playlist of "tarif deluxe" campaign

The Close Ups

Web Comedy Series (episode 2-7), 20-30 min/episode (2014/15)

Director:

Konrad Bach/Malte Wirtz/Carla Engler

Production:

Gehrlinger & Karbacher

Main Cast:

Nadine Karbacher, Maximilian Gehrlinger, Sonja Martens, Ariane Bergner, Fabian Baecker

Synopsis:

In a shared apartment of young acting students and their surroundings, various plots of romances start to evolve. The very different students, including an eco-feminist-lesbian, a youtube-tutorial-producing, annoying nerd-girl from the countryside, a reckless femme fatale, a homeless macho-guy, and a shy guy who has to pretend to be gay to be accepted in the apartment, intermingle in the most unlikely ways. But soon more essential problems than their various love affairs are coming up and their friendships are getting tested.

facebook TheCloseUps – Youtube Channel
IMAGE MOVIES/SOCIAL MEDIA
Sexshop (for Paypal)

Viral Spot for Paypal as Studenten Project of the Designakademie Berlin (DAB), 2 min (2012)
Directing/Concept/Production: Nadine Langer, Maria-Verena Storm, Paulina Deptula, Marit Zerbe
Cast:
Synopsis:
A young woman discovers the joys of ordering whatever she likes from home, simply paying online with paypal.

Ampelmann-TV Pilot

Youtube Pilot, 2 min (2015)
Director: PR-AMPELMANN GmbH
Production: AMPELMANN GmbH
Cast: Ariane Bergner
Synopsis:
At the Ampelmann-Shop an Ampelmann-sponge is coming to life and is trying to convince an employee to go and discover Berlin with him.

Kulturzug Berlin-Breslau

Image Movie, 1 min (2017)
Director: Oliver Spatz/Antje Heidemann
Production: Kulturzug Berlin-Breslau
Synopsis:
A trip with the culture train from Berlin to Wraclaw.
MOCKUMENTARY FEATURE
Sie waren mal Stars

Sie waren mal Stars

Mockumentary/Comedy, 73 min (2020)

Director

: Malte Wirtz

Camera

: Antje Heidemann & Vincent Viebig

Screenplay

: David Kramer, Holger Bülow, Malte Wirtz

Production

: Unfiltered Artists UA Filmstudio GmbH

Distributor

: Deja-Vu Film

Cast

: David Kramer, Holger Bülow, Martin Neuhaus, Antje Trautmann and more

Synopsis:

Two former dubious youtube stars are trying their comeback in Schwerin. But they are taking themselves far too serious and things go wrong. Though their friendship is winning. Well, sort of.

IMDb Filmfestivals Achtung Berlin Filmfestival

(2020) – selection: section

Berlin Spotlights
DOCUMENTARY FEATURE
Rummelsnuff

Rummelsnuff - Der Mehrheitsgeschmack geht ins Milde

Documentary Feature, 90 min (2014-17)

Director:

Kai Bagsik

Production:

Kattegat-Produktion

Protagonist:

Roger Baptist (Capt'n Rummelsnuff)

Synopsis:

Portrait of the unusual but still true-to-himself German musician Capt'n Rummelsnuff, grown up in the GDR and now conquering the internet with his controversial music videos and music style which is like a mix of hard bass-driven electro, soulful shanties as well as covers.

Concert Announcement/Teaser
SHORT DOCS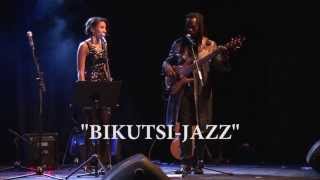 Development of Bikutsi-Jazz
Development of Bikutsi-Jazz

Development of Bikutsi-Jazz & JazzCotech Dance
at the Grenoble Gospel Jazz Festival - Grenoble, France
Short Documentary, 15 Min (2013)
Initiator: Alain Endezoumou
Director/A cam: Philipp von Bruchhausen
Production: artdocumentations
Protagonists: Alain Endezoumou, Perry Louis, Everrett Gordon Parker, Gospel Choire Grenoble
Synopsis:
The developers of the Bikutsi-Jazz are interviewed and parts of their performances at the Grenoble Gospel Jazz Festival in France 2013 are shown.
MUSIC VIDEO
Trust - Lisa&Laura

Music Video, 5 min (2014)
Director: Antje Heidemann/Lisa&Laura
Production: Kino Dramawas Innbruck
Cast: Lisa&Laura
Synopsis:
Lisa and Laura are singing and playing along to their song "Trust" in the palace garden in Innsbruck.
ANIMATION SAMPLES
PHOTOS
TEXT PUBLICATIONS